American Perforator – Perforating Machines

Document Perforators – Invoice Canceling – Dating Perforators
Ad Wizards
International Distributor for American Perforators
Example Applications for Perforators
Click the link below for the adobe .pdf file of the only existing brochure available:
Click here for Brochure

Document Perforator – Invoice Canceling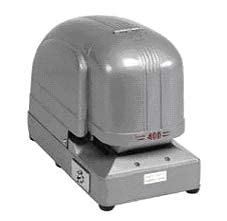 This shows the actual color: silver/gray
Click the link below for the adobe .pdf file of the only existing brochure available.
Click here for Brochure
Major Benefits to users:
American Perforators offers you economy and protection. The perforated mark is legible, uniform, and unchangeable. Perforation costs less than a cup of coffee a day would for ten years. "The Perforating Method"® can literally save hundreds of thousands of dollars in lost revenue. The sense of security is well worth the modest price. American Perforators are built by folks that ONLY manufacture perforators and have been doing so since 1910. American Perforators – a name you can trust!
NOTE: WE DO NOT MANUFACTURE MACHINES USED FOR STRAIGHT LINES PERFORATING ON PAPER TO MAKE IT EASY TO TEAR. FOR COMMERCIAL OR EXTREMELY HIGH VOLUME APPLICATIONS, MULTIPLE MACHINES MAY BE REQUIRED!

From a service standpoint: the cutting head of these American machines will eventually get dull from cutting holes in paper – and require replacement or re sharpening. American is the only manufacturer that will re sharpen and recondition their machines. American perforators can be returned to the factory for a quick turnaround re sharpening and total reconditioning of the ENTIRE machine for about 1⁄2 – 2⁄3 of the cost of just replacing the cutting head of the other brand!
Some samples of perforations in use:
| | | | |
| --- | --- | --- | --- |
| PAID | ENT'D | KEYED | REC'D |
| SHIPPED | STOCK | DEPT. 24 | C.O.D. |
| CHARGE | OK BILL | SAMPLE | HOLD |
| LIBRARY | COPY | FAXED | AUDITED |
| PROOF | VALID | VOID | CBP |
The above sample inscriptions, with or without a changeable 6–digit date are commonly in use. Others may be used as the situation dictates since all American Perforators are made to special to order. Normally it will take approx. 8-10 weeks from receipt of order before your machine is ready to be shipped from our factory to you (time frame can vary depending on factory work load). A third line (with the DATE always being the second line in a 3 line perforation) can be used to personalize your perforation. Many companies use their initials when this is desired. The fewer holes that you perforate however, the longer your machine will last. The DATE may be either Julian, DD.MM.YY or MM.DD.YY.
These heavy–duty (this does not mean indestructible) perforators weigh approximately 43 pounds, dimensions are: approx. 6 1/2″ wide x 10″ tall x 13″ in length. Perforators are available ONLY in electric versions for 110-120 VAC, 60 Hz power. For power requirements of 220–250 VAC 50-60 Hz power, you will need to purchase a portable STEP DOWN transformer to use with the machine. The factory is no longer able to do conversions. Each machine comes with a Factory Parts & Labor Warranty for ONE YEAR!