Perforation Samples
The following are some examples of what the perforations can look like: (remember these are HOLES, not imprints) The sample in the upper left is the closest to how they actually appear on a document.
Click here to view more samples of actual machine perforation inscriptions.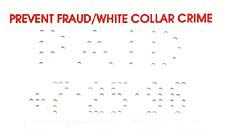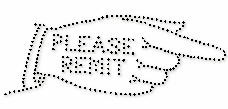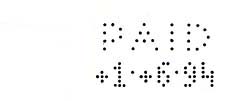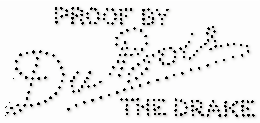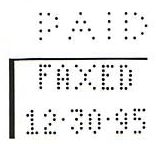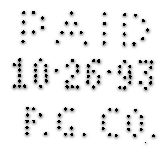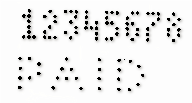 These machines can mark up to 20+ sheets of average bond paper at a time. 15-18 sheets is about a more realistic normal average through-put though. The thicker the paper is, the fewer number of sheets that you can perforate at one pass. A machine will take as many sheets as you can place in its throat opening WITHOUT any forcing. As long as they slide in easily, you have not over loaded the machine. The actuation process is VERY quick – less than a second and it is ready for another stack of documents!